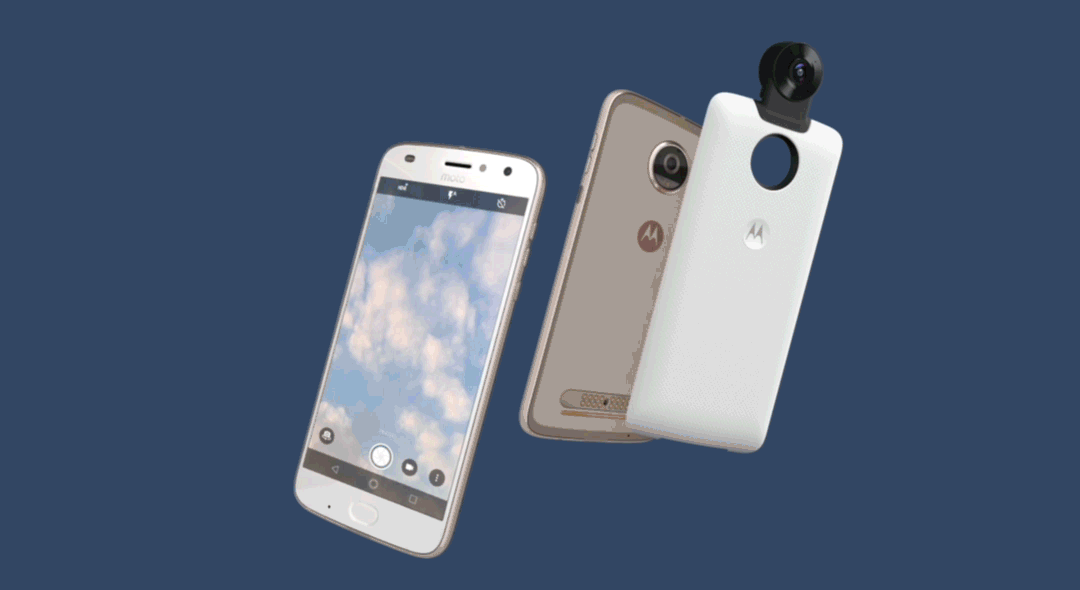 Moto 360 Camera Mod
2017



Upon joining Motorola in 2016, I led the UX design for Moto 360 Camera Mod, the modular 360-degree camera for Motorola's smartphones.

The first goal was to enable users to easily set up the Moto 360 Mod viewfinder, when most Motorola users were unfamiliar with the 360 camera.

The second goal was to allow user to seamlessly navigate between the regular camera and 360 camera features without jumping to a different app or detaching the 360 Camera Mod.


Throughout the process, I worked closely with a researcher for the competitive analysis and multiple rounds of participant testings. I also joined the agile scrum team to collaborate with product manager and engineers.
Explore & Discover


One of the first steps was to understand what products are currently offered to users in the market. I looked at five competitors and observed their functionalities, interfaces, and how they present the 360-degree image to the users.

Also, the researcher and I utilized these competitor devices for participant research to gauge potential users' responses to 360 cameras. The viewing options for Moto 360 Camera Mod were chosen based on the insights drawn from this first round of research.

Design & Test


One major part of the 360 Camera Mod experience was how the native camera app's UI would adapt once the 360 Camera Mod gets attached to the phone. I designed potential directions for this integration, went through internal reviews, and created interactive prototypes for participant research.


Spherical view
Split screen view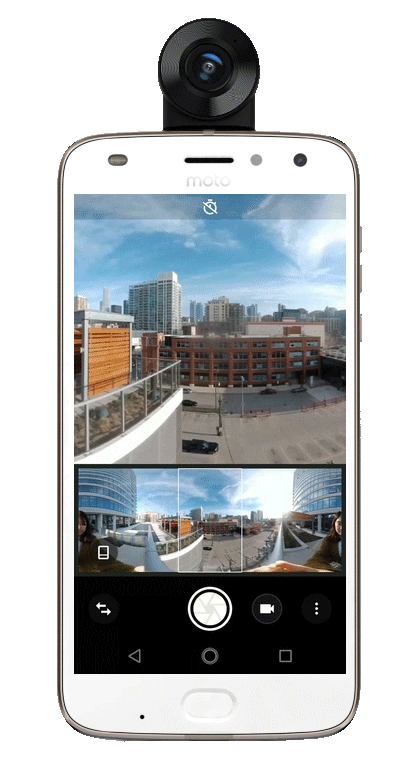 Mini-map view

Moto 360 Mod was released to the market on August 2017, and it has received the Red Dot Award. After Moto 360 Mod project, I transitioned to lead the design for Motorola's native camera app.